At J & J Engineering we are dedicated to manufacturing very high-quality Metal Pressings and Stainless Steel Pressings in the heart of the Midlands.
Our geographic position means we can easily supply metal pressings to Great Britain, the rest of the UK and beyond.
Our factory in Walsall contains some of the latest state-of-the-art machinery.
Enabling us to metal-formed formed components and welded assemblies to a high specification at competitive prices.
From high and low volume all our Metal Pressings are quality checked with our accreditation BVQI9001: 2015.
We can offer a sub-contracting service to other metal pressing companies with a confidential contract agreement if required.
All your Metal Pressings can be manufactured from a range of different metals including:
Stainless Steel
Aluminium
Mild Steel
Hy Press Steel
Kanthal
Brass
Copper
We can cater for all your manufacturing requirements, they can be powder coated and  J&J  are happy to assist you with this service!
Your Metal Pressings and Stainless Steel Pressings can be the key to your business and solve your design solutions and with the help of J&J you can be sure you will get a quality Metal Pressing.
We are proud to be British, so get all your Metal Pressings made in the UK with J & J.
If you cant see the type of metal pressing or manipulation you are looking for from the pictures below please contact us and we will be happy to discuss your requirements.
---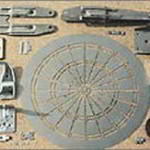 Dart Back Plate Pressing, Light Case Bracket,
Telephone Box Handle & Other Various Brackets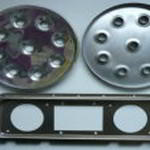 Round Stubber Pressing &
Dashboard Bracket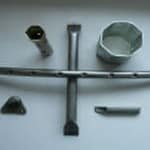 Box Spanner For Immersion Heaters
& Support Handle With Other Brackets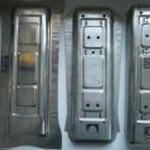 Box Spanner For Immersion Heaters
&  Support Handle With Other Brackets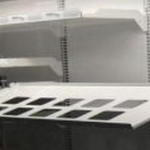 Shelving We Have Produced
For A Retail Company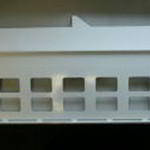 Contact us
If you're interested in discussing your needs, please contact us on 01922 710204 (or) email to sales@j-jengwalsall-ltd.co.uk to get the free quote!